SOx scrubberS Expansion joints corrosion
What says international laws
This page will deal only with the scrubbers expansion , you will find below alittle reminder about international laws that will come in force early January 2020
According to the International Maritime Organization's (IMO) maritime laws, ships are required to reduce their Sulphur Oxides (SOx) emission in certain waters in the world. These areas are called emission control areas (ECA) or SOx emission control areas (SECA). From 2015 the allowable SOx emission in these areas can not exceed 0,1%.
Authorities around the world are addressing the negative effects from SOx emissions as it's a known cause of concern for both human health and the disruption of the world's eco systems. In October 2016, the IMO decided to further tighten the regulations on SOx emissions, and from 2020 a global 0,5% limit will take effect. The ECA emission regulations will remain unchanged on 0,1%.
what are the different existing scrubbers
You can find on the market many excellent scrubbers with different technonolgies.
And differents process
Open Loop
Close Loop
Hybrid Loop
Scrubber Expansion joints : THE PROBLEM!
Some customers contacted us as they faced very severe corrosion of the Stainless Steel scrubbers expansion joints.
This happened mainly during some dry run period when the sea water is not circulating, the moisture combined to SOx gave corrosion due to high concentration of sulphuric acid.
Actually they were damaged and leaking after 2 weeks operation as you may see here. This may cause overtime maintenance & need to have a stock of parts onboard.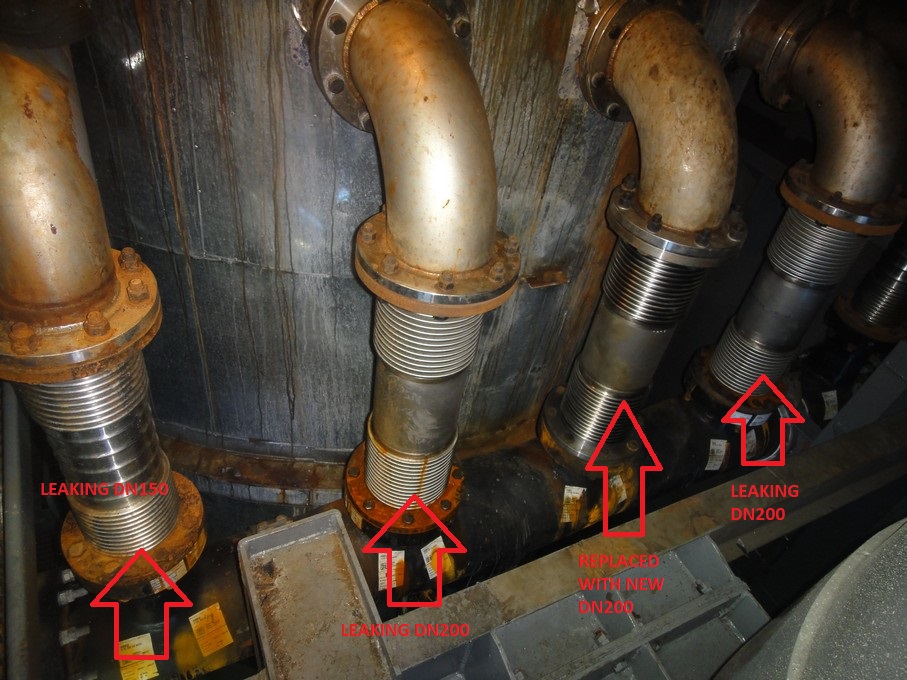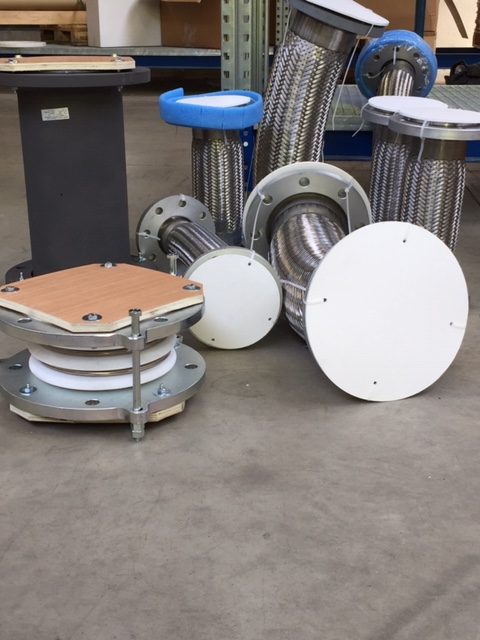 We tested different replacement solutions according the the nominal bore of these pipes, made of material resisting to this corrosion
These pieces are now running for a few months and so far show no corrosion or leakages.
We can offer pieces and solutions from NB2″ (50mm) up to NB20″ (500mm).
If you noticed same symptoms, we maybe of some help to you, please feel free to  contact us at : [email protected]